Masa's 2018 Toy Drive!
Give to benefit children at Masa!
Want to bring some holiday cheer to children in the Masa community?
Masa is collecting unwrapped toys for children ages 2-12 (no fake weapons, please) through December 21st. You can drop off or ship toys to:
Tlanezcalli Community Center
2770 Third Avenue, 1st Floor
Bronx, NY 10455
Need inspiration? Check out our wish list!
Questions? E-mail education@masany.org.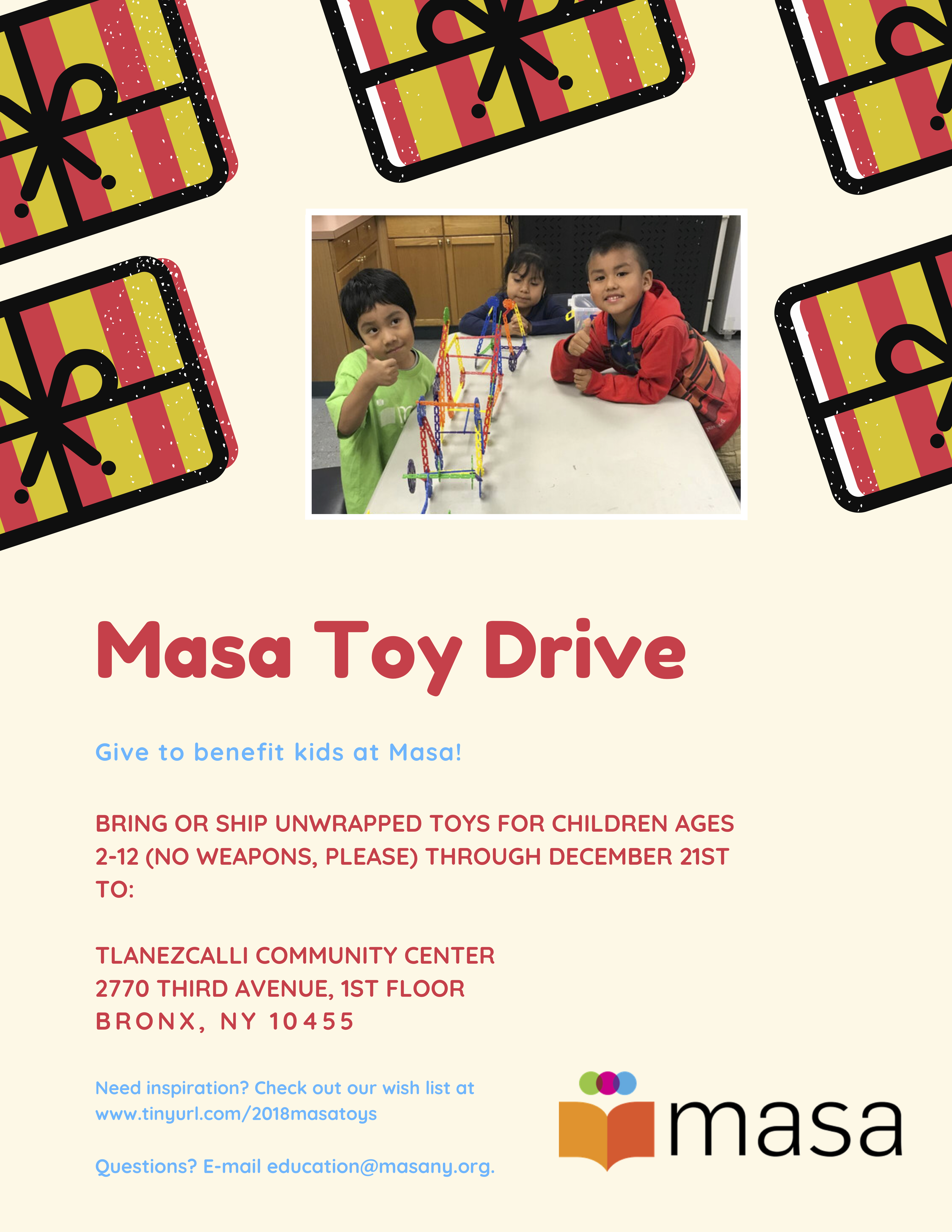 Thank you for your support!