Aracelis Lucero, Executive Director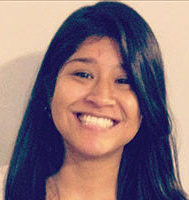 Aracelis Lucero is the Executive Director of Masa. She has been involved with the organization in various capacities since 2007. After working as a mentor at Masa's community center in the Bronx, Aracelis decided to lend her financial planning and management skills to the organization as a member of the Board of Directors. During her tenure on the board, she worked on budgeting, strategic planning, capacity-building, program evaluation, and fundraising initiatives. As a native New Yorker from the South Bronx, born to Mexican immigrant parents, Aracelis is deeply committed to the academic and economic advancement of Latinos in the U.S. and in Latin America.
Aracelis attended Middlebury College as a Posse Scholar, earning a Bachelors degree in Economics and French. She worked in finance for six years, first at Lehman Brothers as an Operations Analyst/Manager, and later at Barclays Capital as Assistant Vice President of Credit Financing and Emerging Markets. Aracelis' work at Masa and on development projects with indigenous communities in Mexico inspired her to switch careers and move into community-oriented and economic development work. In 2012, she earned a Masters in International Affairs with a concentration in economic and political development and a focus on Latin America from the School of International and Public Affairs at Columbia University.
Cristina Cabrera, Education Program Senior Associate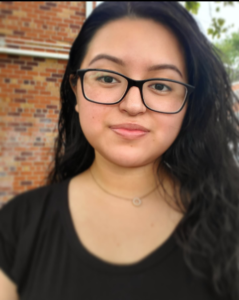 Cristina is currently in the process of obtaining her Bachelor's Degree in Psychology at The City College of New York. She was raised by her single mother who migrated from Mexico in the early 90's. Growing up she witnessed the struggles a single Latina parent faces. Due to the limited resources she had growing up, Cristina wants to make a positive impact in children's lives. She is excited to continue her journey at Masa, as she knows working for this organization will provide her with the opportunity to help the Mexican/ Latino community grow.
Elida Almaraz, Operations Manager & Community Educator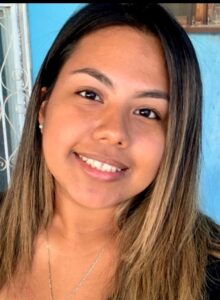 Elida Almaraz is an Operations Manager and Community Educator at Masa. In 2016 she graduated from John Jay College of Criminal Justice with a Bachelor's degree in International Criminal Justice and Latin American Studies. As the vice president for the student organizing body La Voz at John Jay College, she worked closely with the Latino immigrant community as an advocate. Elida is excited to be a part of Masa's team and to contribute to educating and empowering the Mexican/Latino community of the South Bronx.
Jose Hernandez Lozano, Family Support Coordinator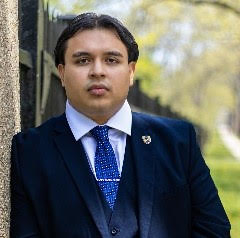 José Hernández Lozano was born in Jilotepec, Mexico. He graduated in 2019 from Guttman Community College with an Associates of Arts in Human Services. While at Guttman Jose pursued an independent study called  Chicanos: Forgotten in New York City . In 2021, Jose graduated from Lehman College with a Bachelor's in Latino Studies and a double minor in Mexican American Studies and Art, with a concentration in photography. Jose has a passion for photography and its power to preserve the moment and propel humanity to positive action. He is particularly interested in creating visual ethnographies of the underrepresented Mexican diaspora in New York City. Working at Masa allows Jose to support and give back to the community that saw him grow.
Kevin Duarte Chon, Community Organizer & Educator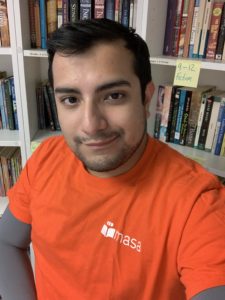 Kevin Duarte Chon is an organizer originally born in Guatemala. He migrated to Westchester, NY at age 5 and has lived there ever since. Growing up in Westchester, he saw and lived the disparities that exist among the diverse communities around him and this fueled his desire to pursue social justice work. He began getting involved in statewide pro immigration campaigns starting in 2009 and has since grown to be an advocate for undocumented community members and essential workers. Kevin graduated from the New School in 2018 as a History Major and looks forward to new learning opportunities every day. At Masa, Kevin's role includes being able to connect with community members to work together and create meaningful opportunities for political learning and engagement. Having the opportunity to connect with people and hear their histories of resistance, migration, and being able to witness that power in different ways is the experience Kevin looks forward to the most as part of his role in Masa and in the community.
Kyla Levin-Russell, Deputy Director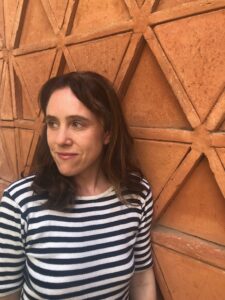 Kyla has lived and worked in Mexico and been an advocate for the most vulnerable populations throughout her career, including immigrant communities, women, children, and economically disadvantaged groups. Prior to joining Masa, Kyla worked in results measurement for social impact with MarketShare Associates, a global consulting firm. Previously Kyla worked for many years with Innovations for Poverty Action both in Mexico and the United States, where she implemented research on health, education, financial inclusion, and good governance and provided support and oversight to IPA's country programs in Latin America. After many years working internationally, Kyla is excited to be working closer to home in New York City and supporting the immigrant community in the South Bronx.
Melissa Duran, Early Learning Specialist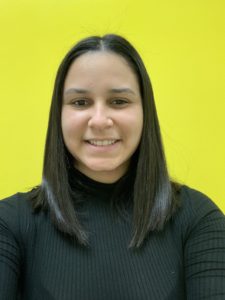 Melissa Lombert Duran is an Early Learning Specialist at Masa. Melissa was born in the Dominican Republic and moved to New York City in 2013. She has a bachelor's degree in psychology with a minor in Early Childhood Education. Melissa has worked with young children in different settings for the past 5 years. Melissa loves working with young children and being a guide for them. She is very grateful to be working at Masa because it gives her the opportunity to promote education and support the community.
Rosario Jimenez, Family Peer Advocate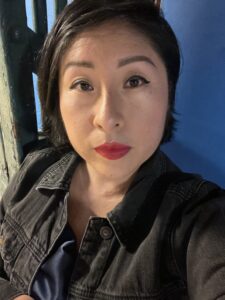 Rosario Jimenez Ramirez is a Family Peer Advocate at Masa. She has been working in community service since 2009. In 2012 she graduated from a continued education program and received her GED diploma. After being a witness to inequalities she has been clear that she wants to pursue Advocate work. in 2016 she was certified as a Community Health Worker and started her professional work as a Health Educator and Early Education Advocate. Rosario complements her role in community work with her life experience. She was born and raised in Mexico. She is a mother of three and understands the importance of academic education to families like hers. Rosario is exited to continue learning every day and enjoys learning from community at MASA. She is committed to supporting families to learn together how to advocate for themselves and their community.
Wendy De Leon, Early Childhood Program Coordinator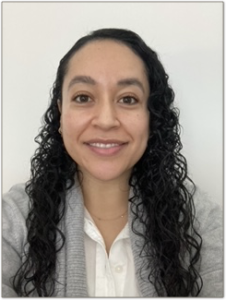 Wendy is the Early Childhood Program Coordinator at Masa. She was born and raised in Guatemala prior to immigrating to Chicago with her family in 2001. Graduating from Roosevelt University, Wendy earned a Bachelors in International Studies and Sociology in 2014. Upon completion of her degrees, she worked with immigrant communities and refugees in Chicago. This experience inspired her to pursue a Masters degree in Human Rights Law from the BSIS University of Kent in Brussels. In addition to her academics, Wendy worked with an organization in Belgium to help immigrants access legal advice regarding their rights as EU residents.
Wendy is currently pursuing a Masters degree in Bilingual Early Childhood Education at Hunter College. She is very passionate about education and promoting the benefits of being multilingual. She believes that sharing our culture and being accepting of others' differences is essential for the growth and empowerment of our communities.
Yashira Valentin, Education Program Associate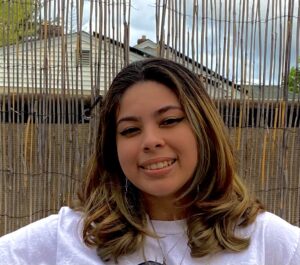 Yashira Valentin is the Education Program Associate here at Masa. She was born and raised in the Bronx, New York. She comes from a Guatemalan family, who's grandparents migrated here in the 60's so their children can live a better life. She is a second generation college graduate from Lehman College, with a BA in Dance and a minor in Childhood Education.
Yashira has worked with children and families from different backgrounds for the past seven years. Due to this, she has been inspired to work with youth to help them grow into leaders, advocate for themselves and reach their full potential. She is glad to be working here at Masa, as the organization partners with the Central American and Latino communities to help advocate and promote academics.