Aracelis Lucero, Executive Director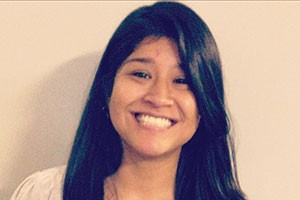 Aracelis Lucero is the Executive Director of Masa. She has been involved with the organization in various capacities since 2007. After working as a mentor at Masa's community center in the Bronx, Aracelis decided to lend her financial planning and management skills to the organization as a member of the Board of Directors. During her tenure on the board, she worked on budgeting, strategic planning, capacity-building, program evaluation, and fundraising initiatives. As a native New Yorker from the South Bronx, born to Mexican immigrant parents, Aracelis is deeply committed to the academic and economic advancement of Latinos in the U.S. and in Latin America.
Aracelis attended Middlebury College as a Posse Scholar, earning a Bachelors degree in Economics and French. She worked in finance for six years, first at Lehman Brothers as an Operations Analyst/Manager, and later at Barclays Capital as Assistant Vice President of Credit Financing and Emerging Markets. Aracelis' work at Masa and on development projects with indigenous communities in Mexico inspired her to switch careers and move into community-oriented and economic development work. In 2012, she earned a Masters in International Affairs with a concentration in economic and political development and a focus on Latin America from the School of International and Public Affairs at Columbia University.
Lorena Cariño, Youth Program Coordinator
Lorena Cariño is the Youth Program Coordinator for Masa's Alianza program. She was born in Mexico and moved to the Bronx in 2004. Lorena attended Queens College, where she received a Bachelor's Degree in Political Science and Latin American and Latino/a Studies and a minor in Business and Liberal Arts. She has worked closely with the immigrant and Mexican community in New York; throughout her college career, she led workshops and events that helped empower undocumented youth. Her own experience has made her passionate about helping the Mexican community and immigrants. Lorena knows that education is an important and powerful tool, and can create great changes in the future of our families.
Jessica Coffrin-St. Julien, Deputy Director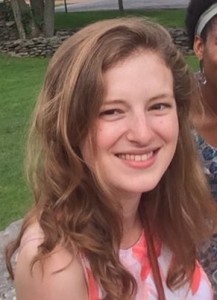 Jessica joined Masa's staff in October 2015, and has been involved with the organization since 2008. She first joined the Masa team as an intern, and served as a board member from 2009 through 2015. Jessica has several years of experience in education and non-profit management, from teaching in after-school programs to conducting city-wide research efforts. She holds a Masters in the Sociology of Education and Education Policy from NYU Steinhardt, and a BA in Metropolitan Studies and Spanish from NYU's College of Arts and Science, where she graduated summa cum laude. Jessica loves Masa ("I'm a true believer!" she likes to say) and is thrilled to be part of the team.
Helen Guzman, Community Organizer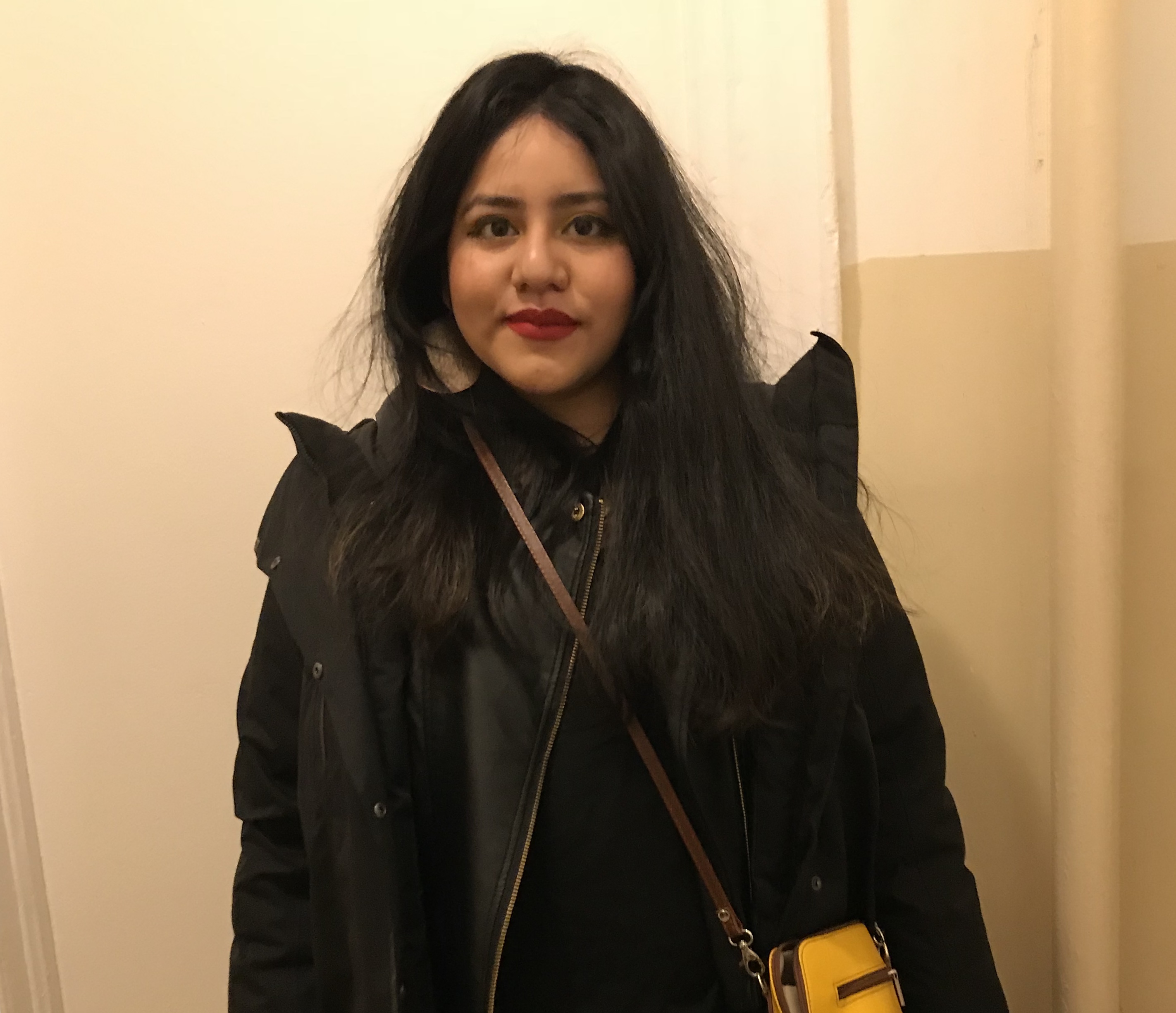 Helen Guzman is excited to join the Masa team! Helen has roots in Bushwick, Brooklyn, where her parents immigrated to from Mexico. She is however extremely proud to be from the Bronx. She has been organizing for educational justice in school District 9 for five years. Helen attended Manhattan Village Academy High School and was a Posse Scholar at Trinity College in Hartford, CT, where she double majored in Women, Gender and Sexuality Studies and Latin American Studies. She has participated in ANHD's Center for Neighborhood Leadership's Organizing Academy and the advanced version. She loves to facilitate, build community and work toward racial, immigrant, and educational justice and liberation. Helen also likes to regularly travel to Mexico City and Puebla to feel ancestrally grounded and to visit family.
Dilan Hernandez, Program Operations Associate
Dilan Hernandez was born in Mexico and moved to New York in 2002. He currently resides in the Bronx with his parents and 2 little brothers. Dilan received his Associate's Degree in Liberal Arts at the Borough of Manhattan Community. He is now pursuing his Bachelors degree at John Jay College of Criminal Justice. Dilan has interned at a recreational center in Manhattan where he supervised and worked closely with the afterschool program. Dilan hopes to help the South Bronx community where he grew up in. He knows that an organization like Masa is key to helping the community grow and he is thankful to have become a part of it.
Arely Martinez, Robotics Program Associate
Arely Martinez was bor
n and raised in Queens, New York. She comes from a Mexican family who immigrated to New York in the 1980s. Due to her experiences growing up, she decided to pursue a dream of helping families live a better life. Arely is currently achieving this goal by attending Hunter College where she is pursuing a Bachelor's Degree in Psychology and minor in Sociology. Since high school, she has worked closely with children, teaching them how to play and supporting their love for soccer. Arely is grateful to be working at Masa because it gives her the opportunity to be a part of an organization that partners with the Mexican-Latino community.
Christina Noland, After-School Program Coordinator
For the past four years Christina has worked in the South Bronx community, first as a Parent Coordinator at Masa, then as an Admissions and Development Associate for Immaculate Conception School on 151st Street. She was thrilled to return to the Masa team, this time as a Program Coordinator, in October 2015. Christina holds a B.A. in Politics and History from New York University.
Carlos Perez Valle, Senior Program Specialist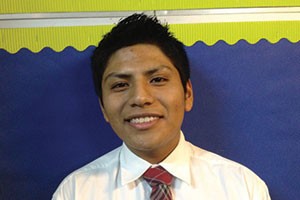 Carlos Pérez Valle is the Senior Program Specialist at Masa, primarily supporting Masa's after-school programming. Prior to joining Masa, Carlos was already engaged in helping communities through education. In 2010, he interned at Leadership Prep Bedford-Stuyvesant Middle School, helping prepare for the school's opening. Soon after, he was accepted to intern at Breakthrough New York, a non-profit organization that engages high school and college students to lead summer school classes and tutoring for underserved children. Carlos joined the Masa family in October 2010 as a volunteer.  He later joined the staff, first as an intern and later as a Volunteer Coordinator. In 2014, he helped launch Masa's Parent-Child Home Program as a Home Visitor for seven families in Mott Haven. Carlos is a graduate of Monsignor Scanlan High School, where he was valedictorian.