Aracelis Lucero, Executive Director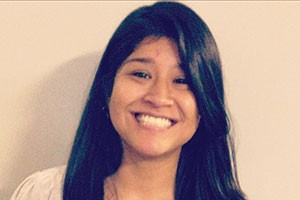 Aracelis Lucero is the Executive Director of Masa. She has been involved with the organization in various capacities since 2007. After working as a mentor at Masa's community center in the Bronx, Aracelis decided to lend her financial planning and management skills to the organization as a member of the Board of Directors. During her tenure on the board, she worked on budgeting, strategic planning, capacity-building, program evaluation, and fundraising initiatives. As a native New Yorker from the South Bronx, born to Mexican immigrant parents, Aracelis is deeply committed to the academic and economic advancement of Latinos in the U.S. and in Latin America.
Aracelis attended Middlebury College as a Posse Scholar, earning a Bachelors degree in Economics and French. She worked in finance for six years, first at Lehman Brothers as an Operations Analyst/Manager, and later at Barclays Capital as Assistant Vice President of Credit Financing and Emerging Markets. Aracelis' work at Masa and on development projects with indigenous communities in Mexico inspired her to switch careers and move into community-oriented and economic development work. In 2012, she earned a Masters in International Affairs with a concentration in economic and political development and a focus on Latin America from the School of International and Public Affairs at Columbia University.
Elida Almaraz, Administrative Assistant & Community Educator
Elida Almaraz is an Administrative Assistant and Community Educator at Masa. In 2016 she graduated from John Jay College of Criminal Justice with a Bachelor's degree in International Criminal Justice and Latin American Studies. As the vice president for the student organizing body La Voz at John Jay College, she worked closely with the Latino immigrant community as an advocate. Elida is excited to be on board Masa's staff and looks forward to educating and empowering the Mexican/Latino community of the South Bronx.
Luis Bolaños Ordoñez, After-School Program Associate
Luis is the After-School Program Associate at Masa. Luis left the mountains of
Southwestern Colombia to come to the U.S. in 2008. A fervent supporter of the Latinx American and minority struggle for equality and justice, Luis has been active mentoring and tutoring dozens of working class youths in New York City. As part of a Minority Students Mentoring Program of the City University of New York, motivating and inspiring at-risk youths to pursue education and social change was their priority. Luis received an Associate's Degree in Liberal Arts at Queensborough Community College and is currently pursuing a Bachelor's Degree with a double major in Neuroscience and Anthropology at Hunter College. Luis has also worked on behalf of the American Civil Liberties Union and the Southern Poverty Law Center, persuading hundreds of people to participate and support several timely social causes. Luis is grateful to have a chance to use his educational and multilingual skills for the benefit of our communities. As a local musician, Luis believes in the creative and transformative power of education, arts and sports.
Ruth Canela, Family Empowerment Coordinator
Ruth Canela is Masa's Family Empowerment Coordinator. A native New Yorker, Ruth was born in the Bronx to Dominican immigrants. Through her upbringing, Ruth has always been aware of the power of education and the lack of opportunities available for children from low-income communities. Consequently, she vowed to effect positive change in these very communities. Ruth earned a Bachelor's Degree from College of Mount St. Vincent, where she studied Psychology and double minored in History and Women's Studies. After graduation, Ruth worked with Latinx immigrant and low-income communities, fueling her decision to return to school and earn a Master's Degree from Walden University in Human Services, with a concentration in Nonprofit Administration. Ruth is very passionate about social justice, immigration and educational rights, and is dedicated to empowering communities affected by these issues. Ruth also loves to travel and wants to one day visit every country in the Caribbean.
Lorena Cariño, Youth Program Coordinator
Lorena Cariño is the Youth Program Coordinator for Masa's Alianza program. She was born in Mexico and moved to the Bronx in 2004. Lorena attended Queens College, where she received a Bachelor's Degree in Political Science and Latin American and Latino/a Studies and a minor in Business and Liberal Arts. She has worked closely with the immigrant and Mexican community in New York; throughout her college career, she led workshops and events that helped empower undocumented youth. Her own experience has made her passionate about helping the Mexican community and immigrants. Lorena knows that education is an important and powerful tool, and can create great changes in the future of our families.
Jessica Coffrin-St. Julien, Deputy Director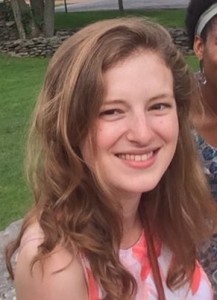 Jessica joined Masa's staff in October 2015, and has been involved with the organization since 2008. She first joined the Masa team as an intern, and served as a board member from 2009 through 2015. Jessica has several years of experience in education and non-profit management, from teaching in after-school programs to conducting city-wide research efforts. She holds a Masters in the Sociology of Education and Education Policy from NYU Steinhardt, and a BA in Metropolitan Studies and Spanish from NYU's College of Arts and Science, where she graduated summa cum laude. Jessica loves Masa ("I'm a true believer!" she likes to say) and is thrilled to be part of the team.
Jasmín C. Durán, Young Women's Program Coordinator
Jasmín C. Durán is the Young Women's Program Coordinator at Masa. A native New Yorker, Jasmín's parents migrated from Mexico and Ecuador respectively in the early 90's. She is a a first generation college graduate, completing a BA in International Relations at Syracuse University with an International Political Economy concentration in Latin America and the Caribbean. She minored in Geography and Food studies.
Currently a spiritual herbal apprentice at Sacred Vibes in Brooklyn with Master Herbalist Karen Rose, Jasmín has developed a deep reverence for her ancestors and nature, tapping into their knowledge, cosmovision and wisdom to reimagine a different world. Her work is rooted in celebrating her antepasados, and sharing her skills to support and uplift her community. She is passionate about all things plants, food, wellness and their role in social justice and her community's liberation.
Dilan Hernandez, Program Operations Associate
Dilan Hernandez was born in Mexico and moved to New York in 2002. He currently resides in the Bronx with his parents and 2 little brothers. Dilan received his Associate's Degree in Liberal Arts at the Borough of Manhattan Community. He is now pursuing his Bachelors degree at John Jay College of Criminal Justice. Dilan has interned at a recreational center in Manhattan where he supervised and worked closely with the afterschool program. Dilan hopes to help the South Bronx community where he grew up in. He knows that an organization like Masa is key to helping the community grow and he is thankful to have become a part of it.
Arely Martinez, Robotics Program Associate
Arely Martinez was bor
n and raised in Queens, New York. She comes from a Mexican family who immigrated to New York in the 1980s. Due to her experiences growing up, she decided to pursue a dream of helping families live a better life. Arely is currently achieving this goal by attending Hunter College where she is pursuing a Bachelor's Degree in Psychology and minor in Sociology. Since high school, she has worked closely with children, teaching them how to play and supporting their love for soccer. Arely is grateful to be working at Masa because it gives her the opportunity to be a part of an organization that partners with the Mexican-Latino community.
Christina Noland, After-School Program Coordinator
For the past four years Christina has worked in the South Bronx community, first as a Parent Coordinator at Masa, then as an Admissions and Development Associate for Immaculate Conception School on 151st Street. She was thrilled to return to the Masa team, this time as a Program Coordinator, in October 2015. Christina holds a B.A. in Politics and History from New York University.