Aracelis Lucero, Executive Director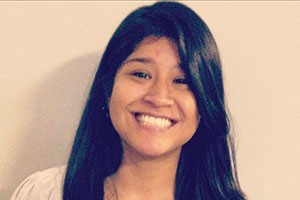 Aracelis Lucero is the Executive Director of Masa. She has been involved with the organization in various capacities since 2007. After working as a mentor at Masa's community center in the Bronx, Aracelis decided to lend her financial planning and management skills to the organization as a member of the Board of Directors. During her tenure on the board, she worked on budgeting, strategic planning, capacity-building, program evaluation, and fundraising initiatives. As a native New Yorker from the South Bronx, born to Mexican immigrant parents, Aracelis is deeply committed to the academic and economic advancement of Latinos in the U.S. and in Latin America.
Aracelis attended Middlebury College as a Posse Scholar, earning a Bachelors degree in Economics and French. She worked in finance for six years, first at Lehman Brothers as an Operations Analyst/Manager, and later at Barclays Capital as Assistant Vice President of Credit Financing and Emerging Markets. Aracelis' work at Masa and on development projects with indigenous communities in Mexico inspired her to switch careers and move into community-oriented and economic development work. In 2012, she earned a Masters in International Affairs with a concentration in economic and political development and a focus on Latin America from the School of International and Public Affairs at Columbia University.
Lorena Cariño, Youth Program Coordinator
Lorena Cariño is the Youth Program Coordinator for Masa's Alianza program. She was born in Mexico and moved to the Bronx in 2004. Lorena attended Queens College, where she received a Bachelor's Degree in Political Science and Latin American and Latino/a Studies and a minor in Business and Liberal Arts. She has worked closely with the immigrant and Mexican community in New York; throughout her college career, she led workshops and events that helped empower undocumented youth. Her own experience has made her passionate about helping the Mexican community and immigrants. Lorena knows that education is an important and powerful tool, and can create great changes in the future of our families.
Jessica Coffrin-St. Julien, Deputy Director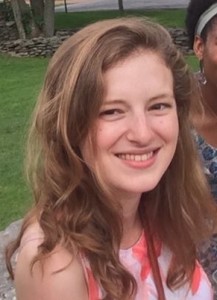 Jessica joined Masa's staff in October 2015, and has been involved with the organization since 2008. She first joined the Masa team as an intern, and served as a board member from 2009 through 2015. Jessica has several years of experience in education and non-profit management, from teaching in after-school programs to conducting city-wide research efforts. She holds a Masters in the Sociology of Education and Education Policy from NYU Steinhardt, and a BA in Metropolitan Studies and Spanish from NYU's College of Arts and Science, where she graduated summa cum laude. Jessica loves Masa ("I'm a true believer!" she likes to say) and is thrilled to be part of the team.
Arli Cornejal, Youth Program Associate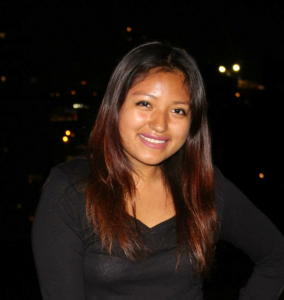 Arli Cornejal is an educator, activist and first generation college student based in Queens, New York. She has worked with high schooled aged youth in social justice programs centered in youth empowerment for the last five years. Arli is passionate about education rights, particularly in regards to ending school pushout and accessing higher education. Arli grew passionate about education as she saw the intersection between immigration status and socioeconomic status that prevented her own family and community from accessing higher education.  She sees the importance of education, especially as a tool for empowerment for immigrant communities. Arli is currently attending Hunter College with a major in sociology and a minor in English. Arli is proud to reclaim their indigenous roots in Mexico. Arli believes in the power of communities to organize for social change.
Christina Noland, After-School Program Coordinator
For the past four years Christina has worked in the South Bronx community, first as a Parent Coordinator at Masa, then as an Admissions and Development Associate for Immaculate Conception School on 151st Street. She was thrilled to return to the Masa team, this time as a Program Coordinator, in October 2015. Christina holds a B.A. in Politics and History from New York University.
Janeth Ortega, Family Support Associate
Janeth Ortega is the Family Support Associate at Masa. Janeth started as part of Masa's Outreach Team. She then became a Home Visitor for Masa's Parent-Child Home Program. This is where Janeth learned that she really enjoys working with children. Janeth is a junior at Lehman College. She aspires to become a Clinic Social Worker to ultimately work with families and  children going through traumatic events. Making resources and information available to the community is very important to her. Janeth was born in Mexico and was brought to the United States at the age of two. She was raised in East Harlem. As an immigrant, she understands everyday struggles faced by our community. She is excited to work with parents and support them as they learn English, complete their primary schooling, and access other services.
Nathan Osorio, Community Organizer
Originally from Los Angeles, California, Nathan Xavier Osorio is the son of Mexican and Nicaraguan immigrants. He moved to New York City to attend Columbia University, where he received a Master's in Fine Arts in Poetry and Literary Translation. His poems and translations can be found in Mexico City Lit, The Offing, and Boston Review's Poems for Political Disaster. In addition to writing, Nathan has organized and taught in writing courses across New York City and developed advocacy groups for underrepresented artists. It's been a lifelong dream of his to serve his community and he's honored to be at Masa.
Carlos Perez Valle, Program Associate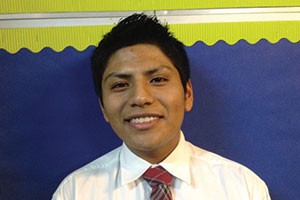 Carlos Pérez Valle is the Program Associate at Masa, primarily supporting Masa's after-school programming. Prior to joining Masa, Carlos was already engaged in helping communities through education. In 2010, he interned at Leadership Prep Bedford-Stuyvesant Middle School, helping prepare for the school's opening. Soon after, he was accepted to intern at Breakthrough New York, a non-profit organization that engages high school and college students to lead summer school classes and tutoring for underserved children. Carlos joined the Masa family in October 2010 as a volunteer.  He later joined the staff, first as an intern and later as a Volunteer Coordinator. In 2014, he helped launch Masa's Parent-Child Home Program as a Home Visitor for seven families in Mott Haven. Carlos is a graduate of Monsignor Scanlan High School, where he was valedictorian.
Paola Visconti, Program Coordinator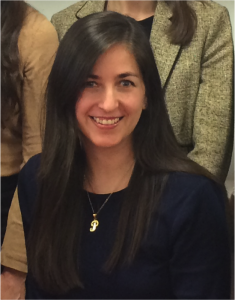 Paola Visconti first came to Masa as a volunteer in December 2011. After several years of service, she joined the Masa team as Program Coordinator in March 2015. As a volunteer, Paola was a tutor; she also developed and implemented a Summer Mexican History and Latino Studies workshop for the older scholars at Masa. Paola holds a BA in International Relations and a Masters' Degree in Applied Public Management. However, most of her professional experience has been in the education field. Paola was born in San Luis Potosi, Mexico, and has been living in New York for four years. As Program Coordinator, she supervises Masa's early childhood and after-school programs.